Manufacture
Feritech provide an agile, comprehensive, responsive and dynamic specialist mechatronics manufacturing service. We are in the heart of Cornwall's maritime hub just outside Falmouth.
Our brand new, three acre manufacturing site has now come online – offering design, simulation, fabrication, machining, electrical, electronic, software and hydraulic services. This new site expands our capacity to serve many more sectors.
Strategically positioned near the historic port of Falmouth we also offer cable and rope spooling services for vessels in port requiring cables or ropes changing on their winches.
If you have a project you think that we can assist with please get in touch with the team to discuss your project, ideas or challenges you're facing.
Feritech new facility is underway.
Updates on how our build is coming along can be found right here, check back regularly to see how we are getting on.
Last updated 19th December 2020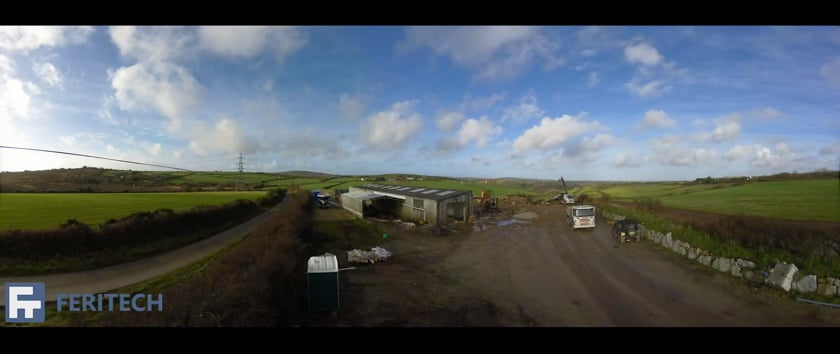 Feritech has announced that it is going ahead with building a new, state of the art facility just outside Falmouth in Cornwall. Covering an area of 3.5 acres, the new site received planning approval in November 2020 and is scheduled to be completed and in operation by June 2021.
It will greatly increase Feritech's manufacturing capabilities and the services offered to both local customers and the company's established global client base.
The new facility will be capable of handling up to 20 ton components and is complemented with a brand-new machining hall which can produce all manner of precision machined parts.
Feritech's design, electrical, electronic, assembly and hydraulic facilities will also be expanded in line with the increase in subcontract projects
Research and development within the offshore renewable energy sector will always be a primary operation of the company and this facility will allow Feritech to undertake new challenges within this sector, providing solutions for customers quickly, while also tightly controlling the quality of the process from start to finish – and all under one roof.